Entertaining. It's What We Do.
Powered by THOUSANDS of watts of audio/visual overload and backed by YEARS of experience, UNLEASHED! is THE live band you've been waiting for. Not only does UNLEASHED! play the most popular tunes to near-perfection, but they also understand the importance of putting on an exciting and energy-filled performance that will leave you begging for more.
Take some time and browse the site... get a taste of UNLEASHED!... then CALL US and PREPARE TO PARTY!
WE ARE UNLEASHED! AND WE WILL ROCK YOU!!!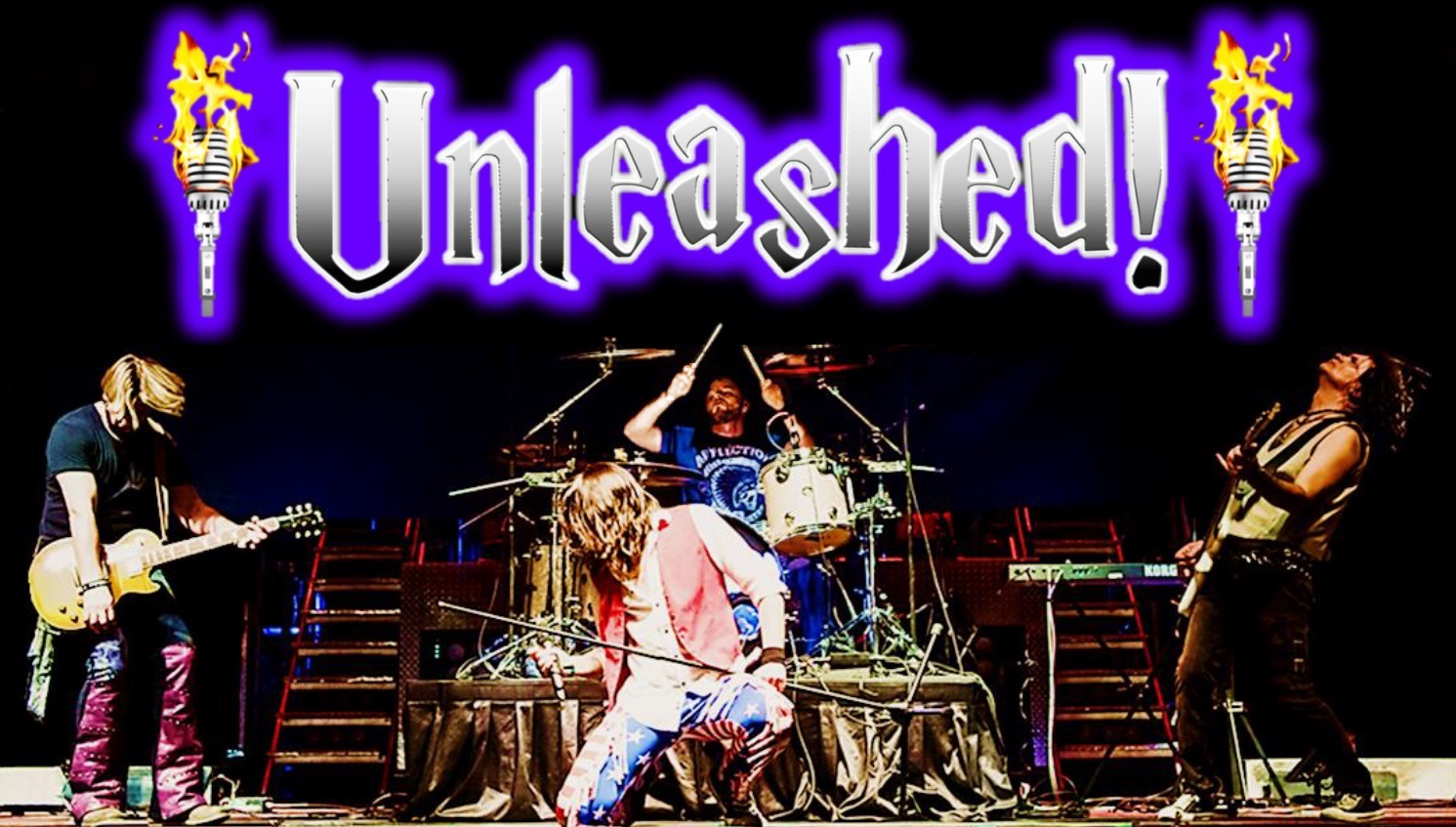 GIG SCHEDULE